ON SALE NOW
Introducing the Polaris Lab Water Systems
High Purity Water Made In The USA.
Click here for more info.
Leak Protection Devices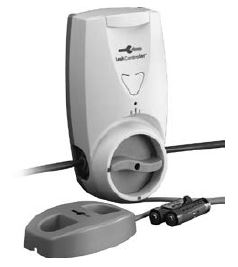 At some point many water filtration devices can spring a leak. If you are not protected a lot of damage can be done to your property. It is always recommended that you install a leak detection device on any water filtration devices that use tubing or replaceable filters. It is a good idea to use them anywhere you install water filtration equipment in the unlikely even that those device spring a leak. A leak detection device is inexpensive insurance against flood disasters.
More Info
Product Name
Retail Price
Our Price


More Info

Leak Control System

Catalog id : 43 LCS-14

LEAK CONTROLLER 1/4"
$76.99
$0.00
No
Longer
Available


More Info

Leak Control System

Catalog id : 43 LCS-38

LEAK CONTROLLER 3/8"
$76.99
$0.00
No
Longer
Available



All Images are representative and may or may not be of actual product.



Tags : SPOT FREE WATER | LEAK | PROTECTION | DEVICES

SPOT-FREE-WATER.COM content (C)2009-2023 APS Water Services Corporation - All rights reserved
Website Software - Multi-Website Content Manager - Wilson Web Engineering (C)2012-2023


Micro-Website is a trademark of Wilson Web Engineering

leak protection devices
spot-free-water.com micro-website™
12/5/2023
11:17:19 PM




Google Apps
---