A water softener is basically a chemical magnet that you store sodium (Na) on. When a stronger positive ion comes in contact with it, the sodium (Na) is released and the stronger ion sticks to the magnet.
By starting with calcium carbonate, which is the most common spotting mineral in water, we can see how a softener would work.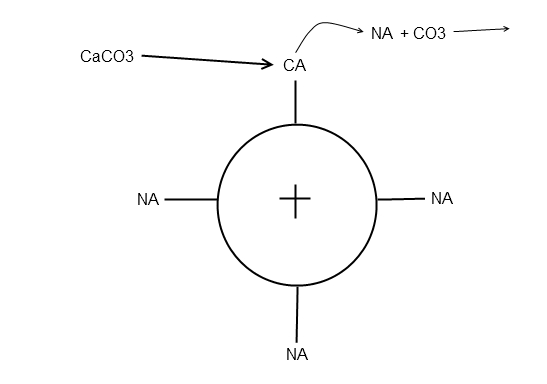 CaCO3 ----> Na-Ion exchange Bead Becomes Ca-Ion exchange Bead -----> NaCO3
When all the exchange sites on the magnets have been traded, the softener is "exhausted". Flooding the beads with Sodium Chloride (NaCl) reverses the process and "Regenerates" the chemical magnets. Actually when 80% sites have traded the softener will pass a significant amount of calcium and cause hard water.
The water coming out of a softener will contain roughly the same amount of spotting minerals that you started with.
You should never need to wipe down a surface that uses spot free water. It is also important to know that water on horizontal surfaces will usually fall off before evaporating and leaving a water spot.
Also See : All About Water Softeners