ON SALE NOW
Introducing the Polaris Lab Water Systems
High Purity Water Made In The USA.
Click here for more info.
Most Popular Pre-Pressurized Bladder Tanks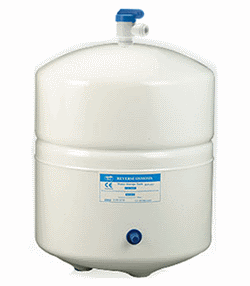 In this section you will find our most popular high quality bladder tanks Every standard tank is covered by a full five year warranty.


More Info
Product Name
Retail Price
Our Price


More Info

Well-X-Trol Bladder Tank

Catalog id : WX-202

20.0 Gallon 16 inch x 32 inch
$639.59
$473.77


More Info

Vertical Bladder Tank

Catalog id : WM-4

15 Gallon 16 inch x 27 inch
$557.16
$0.00
No
Longer
Available


More Info

Vertical Bladder Tank

Catalog id : WM-6

20 Gallon 16 inch x 32 inch
$511.94
$399.22


More Info

Reverse Osmosis Bladder Tank

Catalog id : PB0801

2.5 Gallon 10 inch x 14 inch
other bladders
AKA ROT-4
$127.09
$105.32



All Images are representative and may or may not be of actual product.



Tags : SPOT FREE WATER | MOST | POPULAR | PRE-PRESSURIZED | BLADDER | TANKS

SPOT-FREE-WATER.COM content (C)2009-2023 APS Water Services Corporation - All rights reserved
Website Software - Multi-Website Content Manager - Wilson Web Engineering (C)2012-2023


Micro-Website is a trademark of Wilson Web Engineering

most popular pre-pressurized bladder tanks
spot-free-water.com micro-website™
12/5/2023
10:55:36 PM




Google Apps
---